MILLER CEMETERY

This cemetery is on private property, there is a metal sign on the highway that says "NO TRESPASSING"
The photos on this page are watermarked and copyrighted.. If you are a family member, please email me and I will be happy to email you a large photo without a watermark for your genealogy records.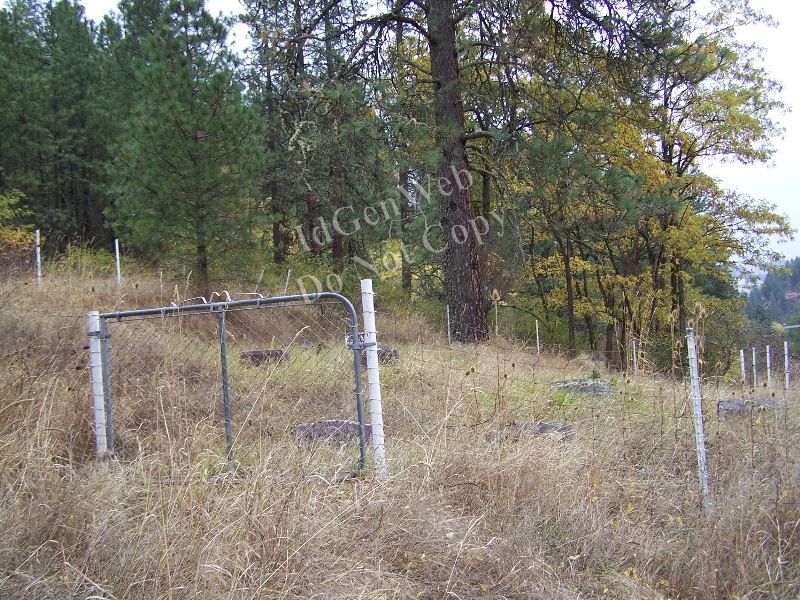 Click HERE to view the satellite map to this cemetery.
DON'T FORGET TO CHECK THE OBITUARIES FOR YOUR SURNAMES

Name
Birth
Death
Notes

Photo (click to enlarge)

Margot
1989

(small upright home made cement marker -

has no last name - lies beside Rudi)
Rudi
1981

(small upright home made cement marker -

has no last name - lies beside Margot)
Harrison, Dorcus Miller
3 Mar 1894
12 Oct 1979

'Daughter'

(note: wife of Benj.)
Harrison, Dorothy A.
8 Feb 1920
22 June 1939
Harrison, Henry
1917
19 Jan 1921
Harrison, Isaac Nelson
26 June 1922
28 August 1941
Hayes, Alexander
10 Jan 1856
16 May 1930
Isaac, Rebecca
(no dates or inscription)
Mesame, Jerome
2 Apr 1928

'Aged 85 Years - Missed by all his friends with love. He is at rest'
Has footstone
Miller, Deliah
Died Oct 1894

'Aged 4 Years'
Lamb on stone
Miller, John
3 Jul 1864
22 June 1952

'Father' (from Trenary records he is the f/o Dorcas)
Miller, Nelson
Died Apr 1895

'Aged 5 Years'
Dove on stone
Miller, Sarah Isaac
25 Oct 1936
Stevens, Eugene James
9 Dec 1913
25 Aug 1965

'Son of Dorcus'

PVT 330 Engr Regt WWII

has 2 stones

Webb, Bertha Marie
6 Mar 1915
14 Sep 1992

'Daughter of Dorcus' (note: maiden name Stevens/Stephens)
Photographed and updated October 11, 2014 by Penny Bennett Casey