JOSEPH CEMETERY
Click HERE to view the satellite map to this cemetery.

This cemetery is located on the Old Brust property on Joseph Plains. It is about 33 miles Southwest of Cottonwood between the Snake and Salmon River.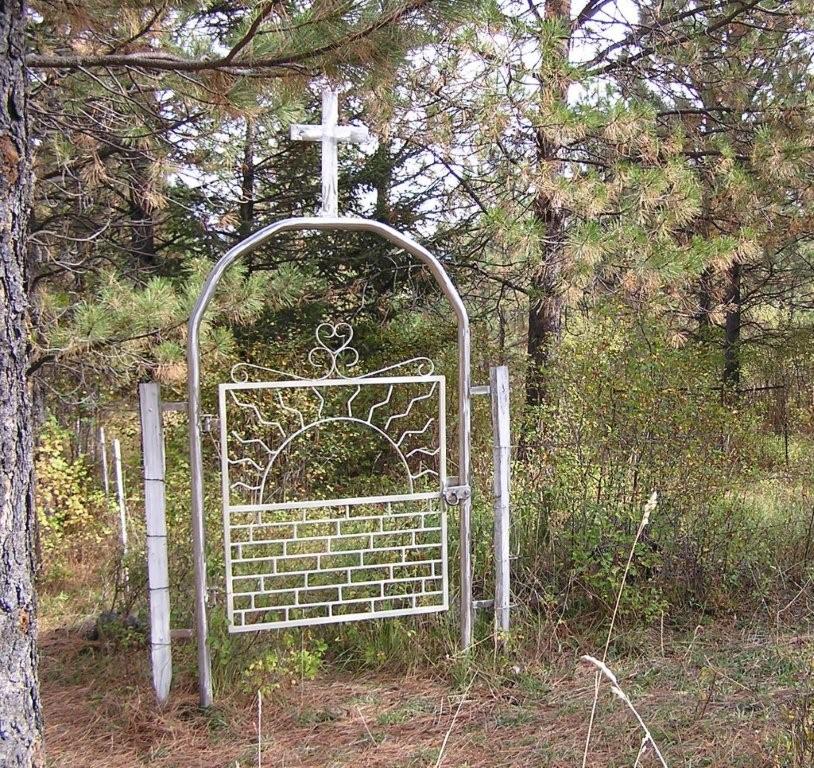 This new gate was placed in 2007 by Gary Longfellow, whose grandparents are buried in the cemetery.
All photos courtesy of Carol Anglen.
Click on the thumbnails for larger images.
Blanchett, Mr. and Mrs. - no stone
.
Damron, Christian Dee 1875 - 1924

Dobbins, James M 1851 - 1926

Dobbins, Robert & Margaret

Graham, John

Graham, James

Graham, William - William did not die on Joseph Plains. His ashes were brought here to be placed with his brothers.

McCune, Mr. - no stone
.
McDougall, Dale 1908-1934 Drowned in river
.
Talbott, Minnie E. Nov. 8, 188?-April 7, 1922

Watkins, Mr. - no stone July 1919 *see notes below
.
Wright, Arthur 1881-1963 ashes (son of Samuel) They have two separate tombstones, but one grave, as his ashes were buried on top of his father.*

Wright, Samuel 1853- April 7,1922

*Note from Carol Anglen: Samuel and Art Wright are both buried within a fence which can barely be seen off to the right in the picture of the gate.
* Mr. Watkins is said to be the first burial. There was not a cemetery before his death. He died at his homestead, but was not found for quite some time. No relatives were known, so there was a dilemma as to what to do. So, J.L. Brust donated an acre of his land for a cemetery.