TAHOE CEMETERY
AKA MOUNTAIN REST CEMETERY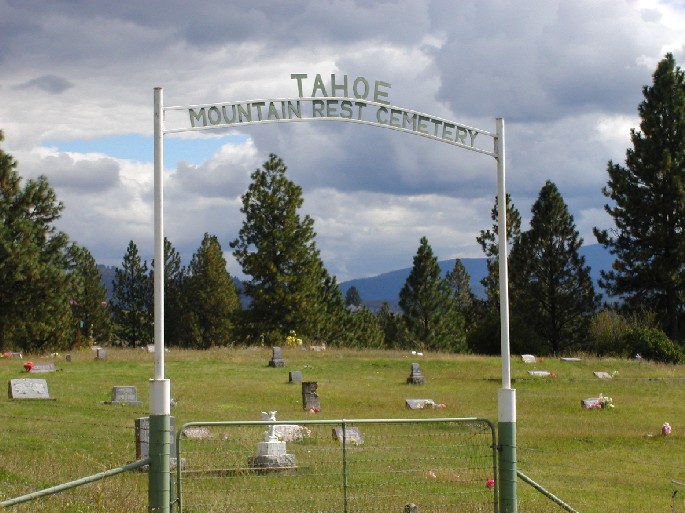 Click HERE to view the satellite map to this cemetery.
This data may be used by
non-commercial entities. These
pages may NOT be reproduced in any format for profit
or for presentation by other persons or organizations.

Persons or organizations desiring to use this material
for purposes other than stated above must obtain the
written consent of the file contributor.
This listing was transcribed by Penny Casey from plat maps that were so graciously sent by Dick Tucker of the Cemetery District..
Dick, your help is greatly appreciated. Thank you!
There are no birth or death dates, only names and the burial location. I will try to add dates as time permits. If anyone has additional information or correction they would like added, please email me at the link below.
This cemetery is known as Tahoe Mountain Rest Cemetery or Tahoe Cemetery . The original name was Mountain Rest Cemetery Association. It was established as such, in 1906, although the deed is dated January 1909. The price paid was $62.50 for a little over 5 acres. The location of the cemetery is six and one half miles east of Kooskia, a quarter of a mile off Leitch Creek road to the north. (East end of Tahoe Loop with a sign Cemetery). The cemetery is divided into 7 blocks, A thru G.
Click on the following links to each section and also the Warranty Deed and Board Minutes