CEMETERIES
OF IDAHO COUNTY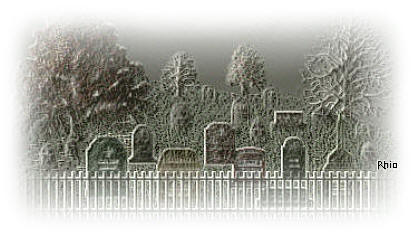 These burial listings were the result of many hours of hard work by the contributors and have been furnished for the free use of those engaged in researching their family.
**YOU DO NOT HAVE PERMISSION TO COPY THESE LISTINGS OR PHOTOS TO ANY OTHER WEBSITE OR TO REPRODUCE THEM IN ANY TYPE OF FORMAT **
Please email me. if you have corrections or additions.
Some of the listings are outdated, but I usually have updated info available upon request,
I have just not had time to add it to the website
DON'T FORGET TO CHECK THE OBITUARIES FOR YOUR SURNAMES!

Battle Ridge
Canfield aka Doumecq
Chamberlain Graveyard
Clearwater
Cooper
Cottonwood Catholic
Cottonwood City
County Cemetery (aka- Hillcrest aka- Poor Farm)with new information and photos 3/6/16
Denver
Dixie
Elk City IOOF w/photos 2/29/16
Fairview
Ferdinand
Florence
French (Old White Bird) w/new photos 3/6/16
Girton w/photos 2/28/16
Greencreek
Harpster
Harris Ridge
Hillcrest (aka County, aka Poor Farm)with new information and photos 3/6/16
John Day
Joseph Plains
Kamiah Presbyterian
Keuterville
Kidder - Lutheran
Kip-Kip Pelican w/photos 3/2/16
Kooskia - Pine Grove
Litchfield Family Cemetery (Elk City) w/photos 3/2/16
Mackey Bar Burials
Maggie Creek
Meadow Creek (Indian)
Miller
Mt. Idaho
Mt. Zion
Newsome
Nicodemus (Indian)
Pinegrove (Kooskia)
Poor Farm (aka County, aka Hillcrest)with new information and photos 3/6/16
Prairie View (email me for listings)
Riggins
Roosevelt (Is now in Valley County)
Secesh Meadows
Slate Creek (Freedom)
St. Gertrude's Monastery
Stites IOOF
Stites Indian No. 1
Stites Indian No.2
Tahoe - Alphabetical Listing
Tahoe - by Section listing
Turner akd - Newland aka- Swan
Warren
Warren Chinese
White Bird
Willow Ridge
Winona
Woodland
Solitary Burials around the county
Persons Buried in Unknown Locations